LT30 Longhorn Straddle Carrier
The LT30 is a 30-metric ton capacity straddle carrier engineered for mill production duty. Its efficient design increases maneuverability through industrial job sites with limited space.
Four heavy duty lift cylinders handle capacity loads of 30-metric tons (66,000 pounds) with ease. Heavy-duty lift system features hardened load roller bearings and special rolled profile shoe guides. Standard lifting height is 27″, custom lifting height is available.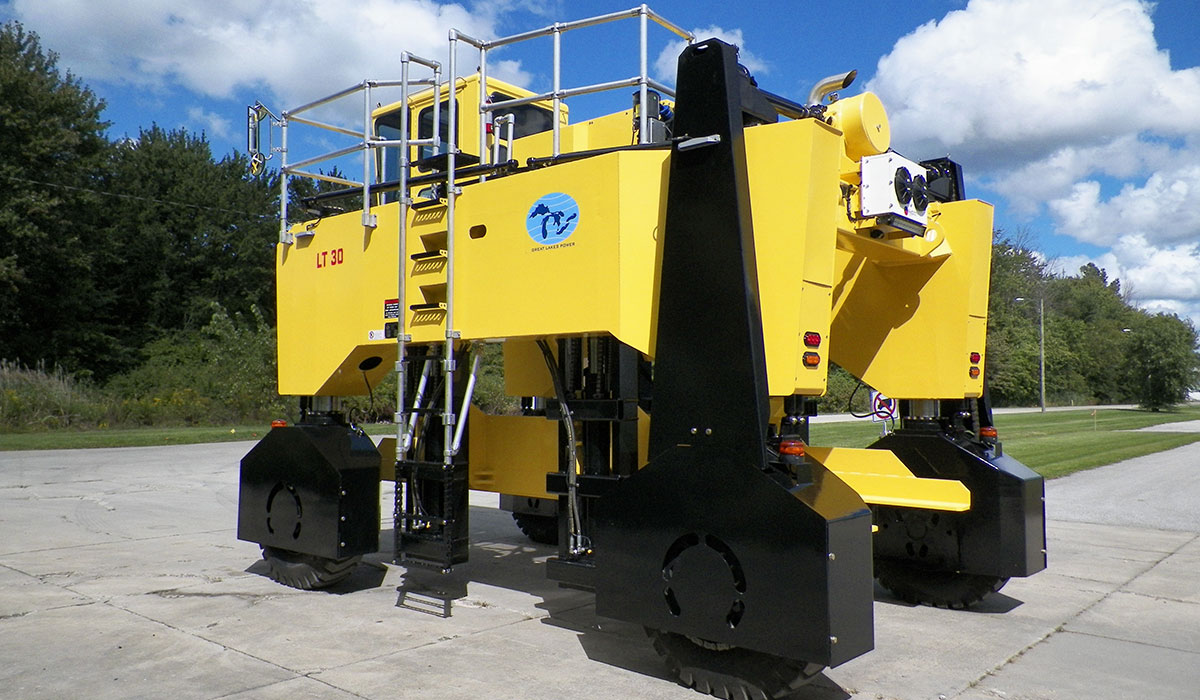 Automatic lift cylinder synchronization system
Optional automatic lubrication system
7″ touchscreen display
Tilt steering wheel
Cab forward design for improved visibility
Single lever joystick control
Standard dual camera system – up to four available
LED machine & cabin lighting
Four LED rotating safety beacons
Recessed ladder and walkways, full safety railing
Thermostatically controlled cab HVAC system
Night vision cab lighting
Remote diagnostic capability
Heated west coast mirrors
Cabin air filtration
Suspension seat with control pods
Full-power hydraulic disc brakes
Two 4 piston calipers per wheel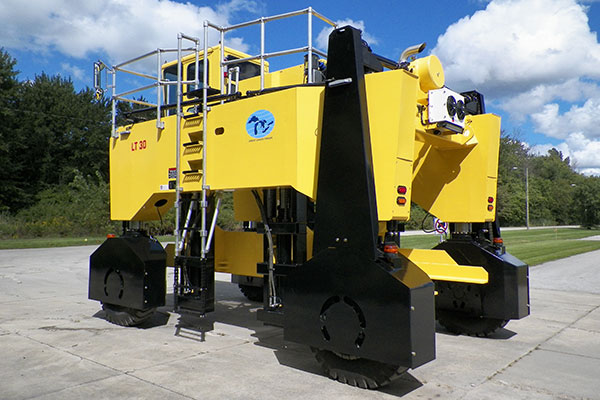 Lower Your Operating Costs
The LT30 straddle carrier's efficient design allows operators to move through your facility with ease, improving productivity, and reducing dowentime.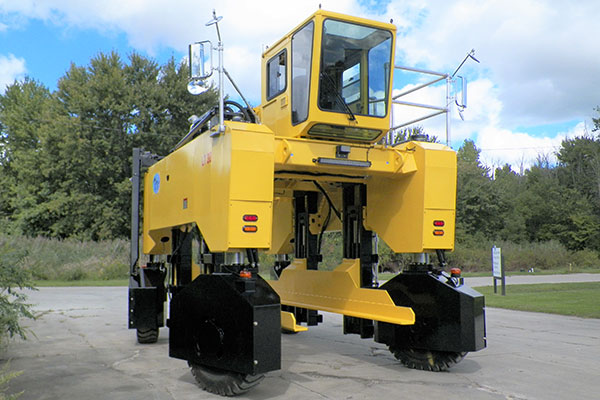 Safety Features
The LT30's automatic lift cylinder synchronization system, four LED rotating safety beacons, and recessed ladder and walkways with full safety railings allow operators to safely transport heavy loads.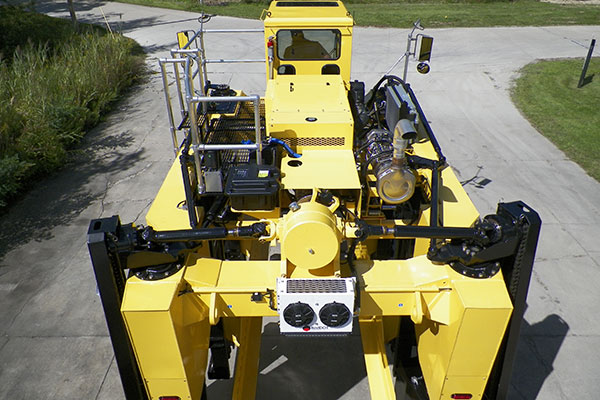 Custom Manufacturing
Our experienced manufacturing team has the expertise to engineer custom straddle carriers to meet your unique frame height and frame width requirements.