Yard Bully ST-35 Straddle Carrier
The advanced and efficient ST-35 straddle carrier is designed for production operation in the harshest industrial environments. 24/7 operation is no problem for the rugged and reliable ST35.
The ST35 has exceptional maneuverability from its 4 Wheel Steer by Wire System that offers four steering modes including crab steering. Each wheel turns ±45 degrees for maneuvering in the tightest environments.
Four heavy-duty lift cylinders handle capacity loads of 35 metric-tons (77,000 pounds) with ease. Lift cylinders automatically synchronize with closed loop feedback controls for lift cylinder positions. Standard lifting height is 30″, custom lifting height is available.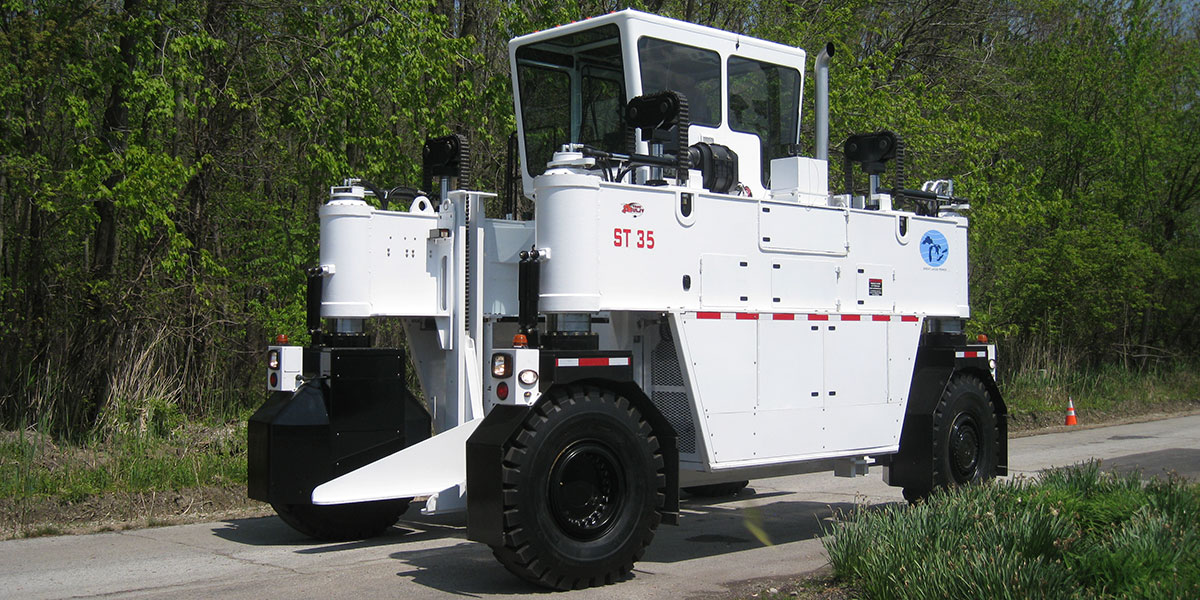 360° visibility with high center mounted cab for enhanced safety
Cab mounted color display – multiple display screens
GPS tracking
WIFI/GSM cellular data communication
Remote telematics package
Logging and display of critical parameters and fault conditions
Mechanical suspension seat with lumbar support
180° operator seat positioning permits eyes forward to travel direction
A tilt steering wheel is standard for easy ingress and egress from the cab
Two speed windshield wipers
Roof mounted windows for overhead visibility
Circuit breaker protected lights
100Amp 24V alternator
Automatic direction changing lights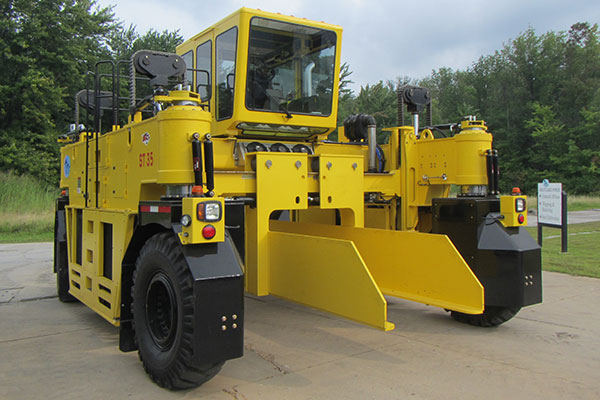 Lower Your Operating Costs
Yard Bully Straddle Carriers feature ground level maintenance for nearly all systems. O Ring Face Seal Hydraulic Fittings are used to virtually eliminate hydraulic leaks. SelfLubricating bearings used to significantly reduce the number of grease points. No Drivelines, Universal Joints, or Chain drives to maintain.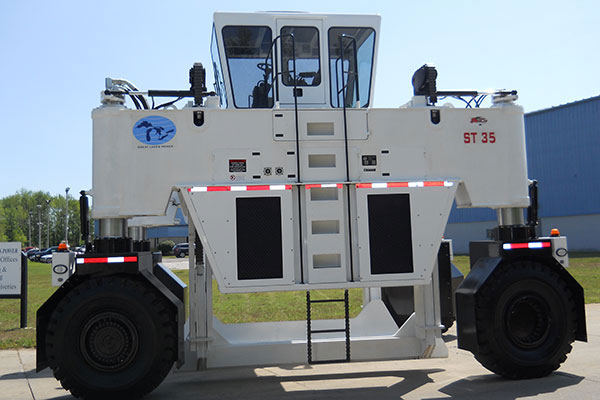 Safety Features
Outstanding visibility of load and surroundings from the operator's station in sound and thermally insulated Panoramic View Cab. Straddle Carrier control system provides safety lockouts and restricts vehicle speed when operator is not facing the direction of travel.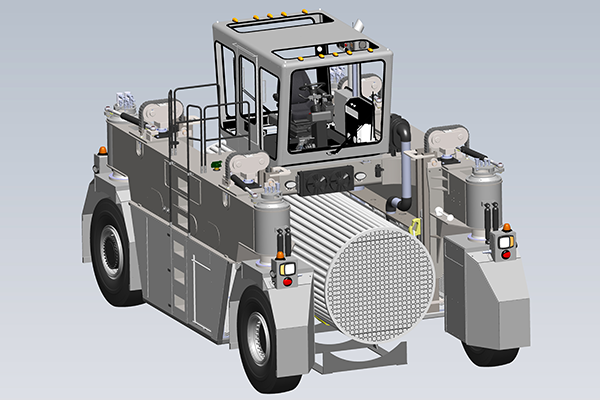 Custom Manufacturing
Our experienced manufacturing team has the expertise to engineer custom straddle carriers to meet your unique frame height and frame width requirements. Ideal for moving today's larger heat exchanger bundles.
Aux Hydraulic Function
Aux Hydraulic Function available for operating bundle rotators.